Sandpoint Strikers FC Tryouts for the 2017/18 club season. June 7 and 8.
Wednesday June 7 U10 – U114/U15 GIRLS 5:30 – 7:30PM Centennial Park

Thursday June 8 U10 – U14/U15 BOYS 5:30 -7:30PM Centennial Park
Birth Years are: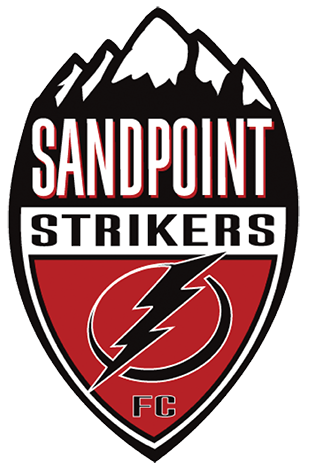 U10 2008
U11 2007
U12 2006
U13 2005
U14 2004
U15/8
th
grade 2003
All players must register online at https://www.gotsport.com/asp/application/reg/?ProgramID=60207&Type=PLAYER.
No fees are due at tryouts.
Strikers Developmental Program Players do not try out. These ages are U8 and U9 (2010, 2009).
Players who will be in 9th grade this fall will play soccer with Sandpoint High School. If they want on the soccer email list for that program, they should contact Evan McNeley (BOYS) at ehmosu@gmail.com , or Conor Baranski (GIRLS) at conor.baranski@lposd.org.
If selected to a Strikers team, registration fees are $300 per season. Uniform kits are $120 and can be worn for two years. Other costs association with Strikers are tournament fees, and travel costs to tournaments. Scholarships are available and are based on family income.

Questions about tryouts? Email Rick at doc@sandpointsoccer.com.
Questions about registration, fees, etc.? Email Diane at soccer@sandpointsoccer.com.
---