Hello all,
With the tournament a couple weeks away, Sept 7-9, I need to get a head count who is up for reffing this year. As you all know refs are one of, if not the biggest part of a soccer tournament. I would love to have each and everyone ref over the weekend. A few changes:
1. If you are traveling further than Spokane, our club would like to help with hotel costs. Depending on how many request assistance is how much we can pay per person. If there is a large group requesting assistance, we may ask for refs to combine rooms. Please let me know if you would need this. If I don't get many requests from further refs outside of Spokane, our club may assist with hotel cost for refs from Spokane area.
Please email that address with your availability over the whole weekend. I will assign off your requests.
A. Center or AR at what age groups
C. How many games you would like to ref each day
D. Any times that you are not Available
3. There is a new pay structure this year. I will send that out to those that email me back on the new account.
Please feel free to reach out if you have any questions....
Alan Brinkmeier
Ref Assignor
Sandpoint Strikers
---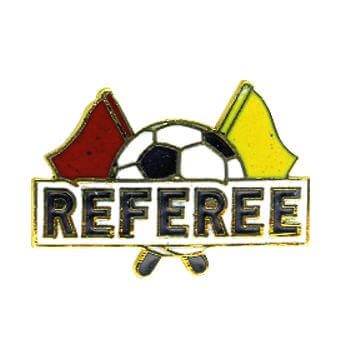 Referee Certification Clinic
August 19, 2018. 8:00 – 5:00
Sandpoint High School classroom. Bring a lunch.
CLASS DETAILS:
August 19, 2018
SHS - Room W10 - Conor Baranski's classroom
8AM-5PM Working lunch.
Participants must complete the on-line modules PRIOR to the clinic
https://idahosoccerrefs.org/clinics/
For further information and additional requirements to register and get Arbiter access.
The cost will be $70 but after you referee a combination of either Rec League or Strikers games you will receive a bonus on your end of the season check for $70. The only up-front cost would be a referee jersey that you can find online for under $20 or a full kit for about $60. This again could easily be made up with Rec League or Strikers games.
Strikers pays $20 per game for certified referees for Rec League games - that is more than $20 per hour. Strikers games pay on a tier and go up in payment based on Center Ref assignments and older age groups.
We hope to reach 12 or more registrations for this clinic, so that we can hold it. This will also help us keep home games this season.
If you have any questions please do not hesitate to ask. Thank you for your time.
Questions? Contact Alan Brinkmeier, Referee Assignor, alancbrinkmeier@gmail.com
---
The Sandpoint Soccer Association is always looking for referees for our programs! We need referees for the following events:
Sandpoint Rec League - 6 week season each spring and fall
Sandpoint Strikers FC - Certified Referees - 8 week season each spring and fall
Referees for the Pend Oreille Cup
Questions? Email Diane at soccer@sandpointsoccer.com or Alan at alancbrinkmeier@gmail.com.
If you are interested in refereeing for Sandpoint Soccer, or want to take a Referee Certification class, please see the link above or email us at soccer@sandpointsoccer.com.