Sandpoint Rec League – Spring 2019 Season!
Let's play some Soccer!
Join us for Rec League Soccer, for ages 4 years old – 12thgrade!
Recreational soccer is a fun way to get outside, learn some soccer skills, and hang out with your friends!
The cost is $50 and $10 additional f your child needs a soccer jersey. Download the registration form HERE
Forms are available here, at the Sandpoint Library, and at Sandpoint Sports in Ponderay (by Taco Bell).
Teams practice at the local Elementary Schools (Farmin-Stidwell, Washington, Kootenai, Northside, and Sagle) and play games on Saturdays at Farmin-Stidwell Fields.
We'd love to have practices at Southside and Hope Elementary Schools, as well, if enough players and a coach sign up!
Practices start the week of April 8 (weather/fields permitting) and games start on April 20 and go through May 25.
The coaches meeting is April 8 – you will receive a call from your coach after that.
Questions? Email Diane at soccer@sandpointsoccer.com!
Join Us! Your Child Will Love It!
---
Kick Start Soccer
Registration is open for the Spring 2019 season!
Please join us this fall for Kick Start Soccer, for children ages 2 – 4 years of age.
This is a fun soccer skills camp that meets weekly at the Forrest Bird Charter School Field (614 S. Madison Avenue).
Each session will be onTuesday, from 4:00 – 5:00PM, running from April 30 – May 28 (5 Sessions).
Kick Start is coached by Joel Asipuro, a high-energy coach who loves soccer and loves kids! Assistant coaches are our own Strikers U14 players.
Fees are $40, which will include a t-shirt with your child's name on the back. Add $10 if you'd like a Size 3 soccer ball.
Click HERE for a registration form, or pick one up at the Library or at Sandpoint Sports, located in Ponderay by Taco Bell.
Questions on Kick Start Soccer? Email Diane at soccer@sandpointsoccer.com.
Sign up with a friend! Your child will love Kick Start Soccer!

---
Strikers Developmental Program
Now Open for all Players Born 2010 and 2011
We are gearing up for another great spring season of soccer here in Sandpoint! We are excited for your children to join us!
If your child was born in2010 (U9) or 2011 (U8),they may continue to play in our Rec League Program, or they are eligible to join the Strikers Developmental Program, if you are interested.
The Strikers Developmental Program (SDP) is a nice bridge between Rec League and a Strikers team, which starts at U10 age. Fees are $145 per season for the SDP, which includes a free uniform kit the first season (2 jerseys, shorts, 2 socks). Practices are twice weekly and start in April. Games are held at Farmin Field. There is no travel involved with this program. Both boys and girls are welcome to register – we currently have 30 players enrolled and will accept up to 40. Registration for the SDP for spring season will close on April 1, 2019.
There are no tryouts for the SDP. If your child is athletic, loves soccer, and is teachable, they will do great in the SDP! You may register them online using this link https://www.gotsport.com/asp/application/reg/?ProgramID=76760&Type=PLAYER
All practices and games are under the direction of our Strikers Director of Coaching, Rick Mullins. Rick holds an A Coaching License and has 20 years of coaching experience. Rick is a great guy who loves kids and soccer and is excited to direct this program.
Questions? Email Diane at soccer@sandpointsoccer.com.
---

SHAMR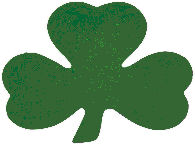 CK
POT O' GOLD
Do you have the luck of the Irish?
Make a difference across the world and have the opportunity to win some great prizes doing so.
We will be having our first annual Shamrock Pot O' Gold Drawing St Patty's day. (Winners to be announced March 18th)
To enter: Donate a pair of usable soccer cleats at the arena (see Rick) from now up to March 15th. Each pair of cleats earns one ticket into the drawing. Increase your chances of winning by simply bringing multiple pairs of cleats and earning extra tickets in the drawing.
All pairs of cleats will then be donated to Soccer2Unite (www.soccer2unite.org).
Soccer2Unite is a non-profit organization that leverages the power of soccer to empower underprivileged children from around the world.
Since 2013, Soccer2Unite hasvisited the Ugandan cities of Kabale and Kampala multiple times, distributing more than 2,000 pounds of donated soccer gear, working with several orphanages and schools, and hosting an annual Soccer2Unite Tournament.
Enter Today!
---
Upcoming Referee Certification Classes

Referee Certification Class
March 9
Instructions and itinerary posted soon -
For new referees

Recertification Class
Being scheduled, posted soon - For returning referees
---

The Sandpoint Strikers Soccer Club are hosting a Grassroots Coaching Education Course
March 2, 2019 in Sandpoint, Idaho.

When: Saturday March 2nd
Field Sessions are held at the Striker Arena, (Bonner County Fairgrounds (

4203 N. Boyer Rd, Sandpoint, Idaho 83864

)
Classroom Sessions are held at the Sandpoint Middle School (

310 S. Division Ave, Sandpoint, ID 83864
Course Schedule

: (may be altered)
8:00-9:00am Classroom Session
9:00-11:00am Field Session
11:00-Noon Classroom Session
1:00-3:00pm Field Session
3:00-5:00pm Classroom Session
Candidates must attend all sessions to complete the 2 courses. Any coach completing these two courses and one of the 2-hour online grassroots courses will then be eligible to enroll in the "D" License Course.
Instructor:

Skyler Bell Technical Director Idaho Youth Soccer
Cost:
$150 for both courses ($75 each course)
(Sandpoint Strikers Coaches will be fully reimbursed)
2. Click on Courses
3. Click on Blue Start the introduction begin course (must complete this before taking any grassroots course)
4. Register: Click on these links: Must register for both courses $75 for each course
Rick Mullins
Director of Coaching -Sandpoint Strikers Soccer Club
---
Strikers Indoor Training
REGISTRATION IS OPEN!
Please register online using this link:
Session 2: (6 weeks) 1/21 - 2/25
SEASON: (12 weeks) 11/26 - 2/25
The Striker Arena. A very Special Place.
In a small North Idaho town, soccer reigns. At two years old, children sign up to play Kick Start Soccer (125 a year) and then go on to play Rec League Soccer (800 a year) and, for some of our athletic, gifted, talented players, Club Soccer (250 players a year). Strikers FC players train year-round in Sandpoint, a privilege most small-town players never dream of. With the Striker Arena, boasting its indoor turf, players can train during the winter months and start spring season with an edge over their teammates who didn't train, and over those other towns who don't have this option. For under $10 a session, players train with their Director, one of about twenty people in the State of Idaho with an A Coaching License. This season, they'll not only train with Director Rick Mullins, but with guest coaches and trainers, like Adam Tajan, Conor Baranski, Tanner French, Travis Smith, Alan Brinkmeier, Ben Murray, Daniel Anderson, and even out-of-town coaches who work with the Olympic Developmental Program (ODP) and other clubs. The price of this training is one-fourth the cost of training in Spokane, and just as competitive. Players who choose to train over the winter are those who are driven to be the best, motivated to win, and covet that extra time on the pitch. Players who aspire to be like Riley Walkington and Tyler Moore, knowing that this time spent in training will elevate their skills, give them an edge, and contribute to their game. We invite and encourage all Strikers players, U8 - U18, to join us at Indoor Training from December through February. We've set up payment plans to make it easy for families to participate. And if finances are an obstacle, please let us know and we'll see how we can help. We want every single player at Indoor Training, pursuing their passion, looking ahead to spring season, making themselves and their teammates better. Please join us. Register today.
Questions about training, the Arena, schedule times, etc. - Contact Rick Mullins at (208) 818-1790 or doc@sandpointsoccer.com.
Questions about Registration? Contact Diane at soccer@sandpointsoccer.com.
SESSION 2 DATES (6 weeks of training)
Week 1 1/21 - 1/27
Week 2 1/28 - 2/3
Week 3 2/4 - 2/10
Week 4 2/11 - 2/17
Week 5 2/18 - 2/24
Week 6 2/25 - 3/3
---
Sandpoint Sports

– For Drop-Off and Pick-Up
476930 Hwy. 95, Ponderay, ID 83852
Located in Ponderay, by Taco Bell
No change provided – please bring a check or the exact amount with you for drop-off
Tue-Fri
Open 8:00 - 11:00AM / Closed 11AM-2PM / Open 2:00 - 6:00 PM
Sat/Sun
Open 8:00 - 11:00AM / Closed 11AM-2PM / Open 2:00 -
5:00 PM
---