Sandpoint Strikers Families
The Sandpoint Soccer Association and Sandpoint Strikers FC announce a General Meeting, to be held at 6:00PM on Monday, March 5, 2018, at the Ponderay Events Center.
The Meeting will include introducing the Board of Directors and Staff and their roles, a new Strikers Player Development Plan, and a new High School Spring Teams Plan.
There will be a time for questions and answers after the brief (30") Meeting. Refreshments will be provided and there will be Door Prizes raffled off to those in attendance.
The Strikers team with the highest percentage of players and parents in attendance will win a Team Pizza Party at the Hound Pizza.
All soccer families, including all children, are welcome.
We hope to see all of you there!
---
Kick Start Soccer
Registration is open for the Spring 2018 season!
Please join us this spring for Kick Start Soccer, for children ages 2-4. This is a fun soccer skills camp that meets weekly at the Forrest Bird Charter School Field.
Each session will be on Tuesday, from 4:00 – 5:00PM, running from May 1 – May 29 (5 Sessions).
Kick Start is being coached this spring by Joel Asipuro, a high-energy coach who loves soccer and loves kids! Assistant coaches are our own Strikers U14 players.
Fees are $40, which will include a t-shirt with your child's name on the back.
Click HERE for a registration form, or pick one up at Sandpoint Sports, located in Ponderay by Taco Bell.
Questions on Kick Start Soccer?
Email Diane at soccer@sandpointsoccer.com.
Sign up with a friend!!!
---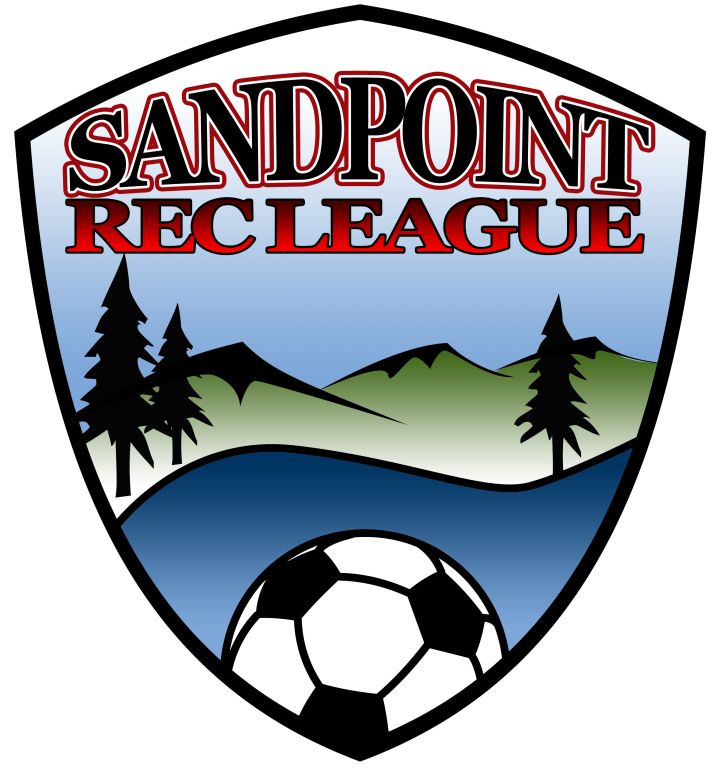 Sandpoint Rec League – Spring Season!
Join us for spring Rec League Soccer, for ages 4 years old – 12th grade!
Recreational soccer is a fun way to get outside, learn some soccer skills, and hang out with your friends!
The cost is $50 and $10 if your child needs a soccer jersey. Download the registration form HERE
Forms are available here, at the Sandpoint Library, and at Sandpoint Sports in Ponderay (by Taco Bell).
Teams practice at the local Elementary Schools (Farmin-Stidwell, Washington, Kootenai, Northside, and Sagle) and play games on Saturdays at Farmin-Stidwell Fields.
We'd love to have practices at Southside and Hope Elementary Schools, as well, if enough players and a coach sign up!
Practices start the week of April 9 and games start on April 21 and go through May 26.
The coaches meeting is April 9 – you will receive a call from your coach after that.
Questions? Email Diane at soccer@sandpointsoccer.com!
Join Us! Your Child Will Love It!
---
Referee Certificate and Recertification Spring Classes!
Recertification Clinic(for Returning Referees):
Friday, February 23, 6:00 – 8:00PM, at Sandpoint High School, Classroom W10
Must register/pay through www.Arbitersports.com prior to class
Cost is $40/$45, depending on Referee Grade
Strikers will reimburse the cost of this class after you referee 5 games for Spring Season
Certification Clinic(for New Referees):
Saturday, February 24, 8:00AM – 5:00PM, at Sandpoint High School, Classroom W10
Must register/pay through www.Arbitersports.com prior to class
Cost is $75
Must complete modules online through Arbiter prior to class
Bring lunch to this Clinic, as course is all day with only a small lunch break
Strikers will reimburse the cost of this class after you referee 5 games for Spring Season
Benefits to becoming a Certified Referee:
Earn extra money! You can earn $13 - $25/game for being an AR, and $26 - $50/game for being a Center!
Strikers and Rec League always need referees! Start refereeing the younger ages, and gain experience!
Refereeing is a great way to really learn the game!
Questions? Contact Alan Brinkmeier, Referee Assignor, at alancbrinkmeier@gmail.com.
---
KIDS HELPING KIDS FUNDRAISER
(Sponsored by Strikers)
Kids Helping Kids is a fundraiser to help our youth athletes and families learn about local youth issues and givingback to our community while trying to raise money for our upcoming spring tournament fees.
This Fundraiser will be held on Tuesday, March 6, from 4:00 – 8:00PM at the Pend Oreille Winery and the Fat Pig. Each Strikers team is responsible for their own Silent Auction Themed Baskets. Each team can createone or ten baskets(the sky is the limit) if they so wish. 10% of Proceeds from the Pend Oreille Winery, Fat Pig and the Sandpoint Strikers Silent Auction Proceeds will go to Food For Our Children http://www.foodforourchildren.org/
Attached is the advertising poster and the list and prices of the our spring tournaments. This fundraiser has the potential to become a great annual event for learning about youth issues in Bonner County and a great venue to try to raise money for our upcoming Spring Tournaments. If there are families who own business that would like a poster to hang in their window to help make this a successful event please don't hesitate to call 208-255-6365 or print out the attachment. Please share this event with your family and friends or on your Facebook page, Instagram, etc. Let's make this fundraiser as successful as possible. We need everybody's enthusiasm to make this an annual successful event.
More than 2060 kids go hungry in Bonner County every day. Food For Our Children raises funds to help feed our community's hungry children and improve their futures.
Please have your items ready and labeled no later than Friday, March 2, so the fundraising team has ample time to organize bid sheets and set up. If a team has multiple baskets and have some ready to go please contact 208-255-6365 so we can advertise on our FB page prior to our event. Tournament fees are due soon so make this work to your teams advantage.
---
Sandpoint Sports – for Drop Off and Pick Up
476930 Hwy 95, Ponderay, ID 83852
(located in Ponderay by Taco Bell)
WINTER HOURS:
T – F Open 8 - 11/Closed 11 - 2/Open 2 – 6
Sat Open 8 – 5
Sun Open 8 – 5
Mon Closed

---