March 4 – 8AM to 6PM Hosted here in Sandpoint.
We are in need of Referees for our club. The Referee Certification Clinic will be held here in Sandpoint on March 4. The cost will be $70 but after you referee a combination of either Rec League or Strikers games (5 total) you will receive a bonus on your end of the season check for $70. The only up-front cost would be the course fee and a referee jersey that you can find online for under $20 or a full kit for about $60. SSA pays $20 per game for certified referees for Rec League games - that is more than $20 per hour. Strikers games pay on a tier and go up in payment based on Center Ref assignments and older age groups.
CLASS DETAILS:
March 4, 2017
SHS - portables – Conor Baranski's classroom
8AM-6PM. Working lunch (bring your own lunch).
Participants must complete the on-line modules PRIOR to the clinic
https://idahosoccerrefs.org/clinics/
For further information and additional requirements to register and get Arbiter access.
We need at least 12 to hold the clinic. Please email Alan Brinkmeier at alancbrinkmeier@gmail.com if you plan to attend the class or have questions.
---
Pend Oreille Cup! September 8 – 10, 2017! Registration will open June 1.
---
Sandpoint Rec League - 2017 Spring Season
The Sandpoint Rec League is dedicated to providing a quality recreational youth soccer program that facilitates personal and athletic development for players of all skill levels in a safe, positive, and supportive environment. For more information and registration click HERE.

---
Kick Start Soccer - 2017 Spring Season
Kick Start Soccer is a fun soccer skills weekly camp for 2 -3 year olds. The Kick Start Soccer season runs every spring and fall, and is a 5-week session.
For more information and registration click HERE.
---
Congratulations Taylor and Dawson!!!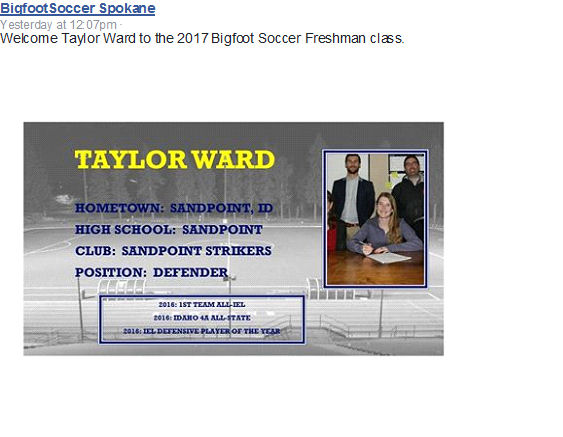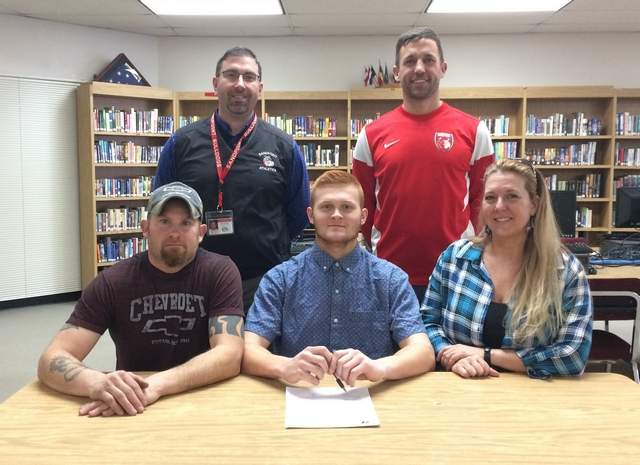 Dawson Mulder signs to play soccer in college. See the Bonner County Daily Bee article HERE.