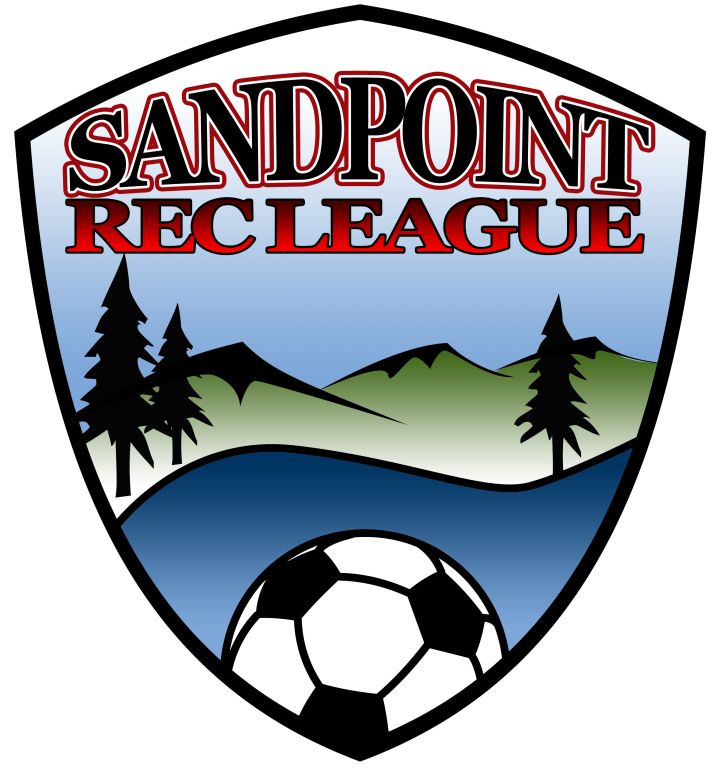 Sandpoint Rec League – Spring Season!
Join us for spring Rec League Soccer, for ages 4 years old – 12th grade!
Recreational soccer is a fun way to get outside, learn some soccer skills, and hang out with your friends!
The cost is $50 and $10 if your child needs a soccer jersey. Download the registration form HERE
Forms are available here, at the Sandpoint Library, and at Sandpoint Sports in Ponderay (by Taco Bell).
Teams practice at the local Elementary Schools (Farmin-Stidwell, Washington, Kootenai, Northside, and Sagle) and play games on Saturdays at Farmin-Stidwell Fields.
We'd love to have practices at Southside and Hope Elementary Schools, as well, if enough players and a coach sign up!
Practices start the week of April 9 and games start on April 21 and go through May 26.
The coaches meeting is April 9 – you will receive a call from your coach after that.
Questions? Email Diane at soccer@sandpointsoccer.com!
Join Us! Your Child Will Love It!
---
Strikers Developmental Program – Now Open for all Players Born 2010 and 2009
We are gearing up for another great spring season of soccer here in Sandpoint! We are excited for your children to join us!
If your child was born in 2009 (U9) or 2010 (U8), they may continue to play in our Rec League Program (registration form attached), but they are also eligible to join the Strikers Developmental Program, if you are interested (information attached, register online).
The Strikers Developmental Program (SDP) is a nice bridge between Rec League and a Strikers team, which starts at U10 age. Fees are $145 per season for the SDP, which includes a free uniform kit the first season (2 jerseys, shorts, 2 socks). Practices are twice weekly and start Monday, April 16. Games are held at Farmin Field on Saturdays at 8:00AM. There is no travel involved with this program. Both boys and girls are welcome to register – we currently have 25 players enrolled and will accept up to 40. Registration for the SDP for spring season will close on April 1, 2018.
There are no tryouts for the SDP. If your child is athletic, loves soccer, and is teachable, they will do great in the SDP! You may register them online using this link https://www.gotsport.com/asp/application/reg/?ProgramID=65866&Type=PLAYER or through www.sandpointsoccer.com (scroll down the home page until you see the information and link).
All practices and games are under the direction of our Strikers Director of Coaching, Rick Mullins. Rick holds an A Coaching License and has 20 years of coaching experience. Rick is a great guy who loves kids and soccer and is excited to direct this program.
Whether your child plays Rec League or in the SDP, we look forward to getting them out on the field! Questions? Email Diane at soccer@sandpointsoccer.com.
---
Kick Start Soccer
Registration is open for the Spring 2018 season!
Please join us this spring for Kick Start Soccer, for children ages 2-4. This is a fun soccer skills camp that meets weekly at the Forrest Bird Charter School Field.
Each session will be on Tuesday, from 4:00 – 5:00PM, running from May 1 – May 29 (5 Sessions).
Kick Start is being coached this spring by Joel Asipuro, a high-energy coach who loves soccer and loves kids! Assistant coaches are our own Strikers U14 players.
Fees are $40, which will include a t-shirt with your child's name on the back.
Click HERE for a registration form, or pick one up at Sandpoint Sports, located in Ponderay by Taco Bell.
Questions on Kick Start Soccer?
Email Diane at soccer@sandpointsoccer.com.
Sign up with a friend!!!
---
June Soccer Camp!
Mark your calendars now! Online registration opening soon!
---
Sandpoint Sports – for Drop Off and Pick Up
476930 Hwy 95, Ponderay, ID 83852
(located in Ponderay by Taco Bell)
No change provided – please bring a check or exact change with you to drop off.

WINTER HOURS:
T – F Open 8 - 11/Closed 11 - 2/Open 2 – 6
Sat Open 8 – 5
Sun Open 8 – 5
Mon Closed

---