Christmas Break at the Striker Arena!
The Striker Arena will be closed for Christmas Break from 12/23 – 1/7!
Enjoy the time off with your family!
STRIKERS INDOOR TRAINING
REGISTRATION IS OPEN!
The Striker Arena will be closed for Christmas Break from 12/23 – 1/7!
Questions about training, the Arena, schedule times, etc. – Contact Rick Mullins at (208) 818-1790 or doc@sandpointsoccer.com.
Questions about Registration? Contact Diane at soccer@sandpointsoccer.com.
SESSION 1 DATES: (6 weeks of training)

Week 1
11/27 – 12/1
Week 2
12/4 – 12/8
Week 3
12/11 – 12/15
Week 4
12/18 – 12/22
VACATION
12/25 – 12/29
VACATION
1/1 – 1/5
Week 5
1/8 – 1/12
Week 6
1/15 – 1/19
SESSION 2 DATES (6 weeks of training)
Week 1
1/22 – 1/26
Week 2
1/29 – 2/2
Week 3
2/5 – 2/9
Week 4
2/12 – 2/16
Week 5
2/19 – 2/23
Week 6
2/26 – 3/2
---
DECEMBER
STRIKER BLANKET DRIVE
The Sandpoint Strikers have teamed up with the Bonner County Homeless Task Force for our first annual blanket drive.
Please bring any extra blankets (new or used) to the Striker Arena for the month of December. Rick will collect the blankets and donate them to the on behalf of the club to the Bonner County Homeless Task Force.
The two players who collect and donate the most blankets will receive a free lunch from Rick.
Bonner County Homeless Task Force and Bonner Homeless Transitions (BHT) have been providing Transitional Housing to homeless families since 1994. Having served hundreds of families from Bonner and Boundary County, BHT strives to help families identify housing obstacles and become self-sufficient. While families live in one of their temporary units they create a case plan, addressing mental, physical and emotional issues while getting help finding employment and overcoming obstacles to work. They provide individual assistance and partner with agencies in the community regarding client needs.
The community doesn't usually think of children as being homeless but sixty five percent of participants are children under the age of 18. BHT serves anywhere from 12 - 25 children every day. They support parents in getting children into services they may need. Homelessness is a severe trauma for children and nationally 20 percent of children that experience homelessness will go on to become adults that experience homelessness.
Eighty five percent of people that go through the program move on to permanent housing. Historically, BHT has been funded by a grant from Housing and Urban Development (HUD). They are no longer funding Transitional Housing nationally and BHT is now dependent on private donations and foundational grants.
Questions: Please contact Rick Mullins at DOC@sandpointsoccer.com.
---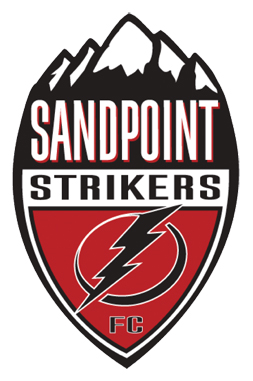 ---
Sandpoint Sports – for Drop Off and Pick Up
476930 Hwy 95, Ponderay, ID 83852
(located in Ponderay by Taco Bell)
WINTER HOURS:
T – F Open 8 - 11/Closed 11 - 2/Open 2 – 6
Sat Open 8 – 5
Sun Open 8 – 5
Mon Closed